24th Jun 2019 at 7:00 am: Eben Upton makes a surprise announcement for the Raspberry Pi 4!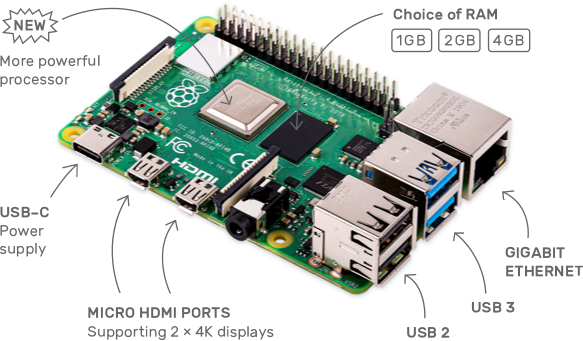 This is indeed a "surprise"… The expected cadence of new versions of the Raspberry Pi suggested that the v4 would be appearing sometime mid 2020 or later… However, as noted in the announcement blog:
We budgeted time for four silicon revisions of BCM2711 (A0, B0, C0, and C1); in comparison, we ship BCM2835C2 (the fifth revision of that design) on Raspberry Pi 1 and Zero.


Fortunately, [the version] 2711B0 has turned out to be production-ready, which has taken roughly 9–12 months out of the schedule.
Fantastic stuff! And the specs and reviews show a very meaningful boost in performance and features. All still for their target $35!!
Plus, their ever expanding community grows ever further!
Tremendous!
Enjoy:
Looks good!
Enjoy 🙂