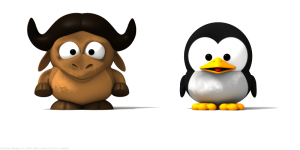 Here in NLUG we appreciate our beer and the world of Free Libre Open Source.
Our FLOSS freedom is clearly stated with the prefix "Free Libre" to emphasize Freedom. To explain the ambiguity of 'free' also having the meaning 'of no cost', the term "free beer" may well be heard when explaining why the "FL" is all important in FLOSS (as opposed to some of the more restrictive proprietary use of what might be called 'open source' but without the "FL")…
And now to add further to all confusion, for what might be a first for any brewery in the world, we now have 'FLOSS' brewing recipes as developed and published by the craft beer Scottish brewer BrewDog. Craftily detailed with the usual The Register enthusiasm:
Brit brewer opensources entire recipe archive
Scottish brewer BrewDog has agreeably released its entire recipe back catalogue, encompassing the 215 beers developed during its almost 20-year history.

From humble home-brewing origins, James Watt and Martin Dickie have grown BrewDog to an international craft beer operation. Along the way, they've claimed the "world's strongest beer" title twice, firstly with the 41 per cent ABV Sink The Bismarck!, and then with the liver-bashing 55 per cent ABV The End of History.

The recipes for both (albeit with somewhat less lethal ABVs) are available on BrewDog's "DIY Dog" PDF, along with other tempting tipples such as Tactical Nuclear Penguin and Albino Squid Assassin…

… While wannabe home brewers are advised to take the recipes and "copy them, tear them to pieces, bastardise them, adapt them, but most of all, enjoy them", BrewDog concludes with a warning for international brewing monoliths: "Oh, and if you are from one of the global beer mega corporations and you are reading this, your computer will spontaneously combust, James Bond style, any second now. So leave the building immediately and seriously consider your life choices."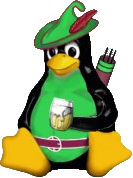 Most agreeable indeed! And quite a splash!!
So how can we untangle the intended meanings of "free beer" and "freedom" and "FLOSS" now?! 😛
(Here's hoping our nearby Hackspace friends can pick up the challenge?… 😉 )
ps: Distinctions are important and note that the BrewDog recipes can be described as "craft beer" or "modern American style" as opposed to what CAMERA describe as "real ale". It is all in what you brew!