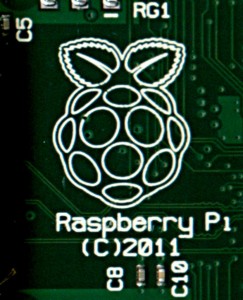 We've now had four years of Raspberry Pi production which has seen that device fill a decades long neglected void to take the world by storm with:
Raspberry Pi 1
Raspberry Pi 2
Raspberry Pi 0
And now the hot news has been leaked for their latest hot birthday variant:
OK, so who cares if they can't count! 🙂
Their birthday details are enthused thus "Four years. One leap year. 8 million Raspberry Pis…" and counting:
And The Register proudly announces the leaked details of the RasPi 3:
Raspberry Pi 3 to sport Wi-Fi, Bluetooth LE – first photos emerge
From that, the critical details for us geeks are:
Broadcom BCM2837 64bit ARMv7 Quad Core Processor running at 1.2GHz
1GB RAM
BCM43143 WiFi on board
Bluetooth Low Energy (BLE) on board
40pin extended GPIO
4x USB2 ports
4 pole Stereo output and Composite video port
Full size HDMI
CSI camera port for connecting the Raspberry Pi camera
DSI display port for connecting the Raspberry Pi touch screen display
Micro SD port for loading your operating system and storing data
Upgraded switched Micro USB power source (now supports up to 2.4 Amps)
Expected to have the same form factor has the Pi 2 Model B, however the LEDs will change position
We can expect their Pencoed production factory is going to be kept ever more busy with the one!
Excellent stuff and ever more FLOSS goodness to come!