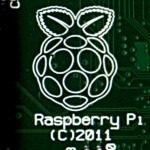 After an early start, and a long delay, "CE" compliance testing done, bureaucracy overcome, and whatever follow-on production batch and random delivery queue…
I have one Raspberry Pi arrived in the post today!
Below are the inevitable pics of the arrival 🙂
To be fair to Farnell/Element14, they undoubtedly have worked hard along with the RasPi people to rush the process along. They also included their emblazoned t-shirt as a freebie for the early starters…
A BIG question for us at NLUG: Can we get a batch of NLUG t-shirts for less than the price of a RasPi?! 😉
Now to test out some Raspberry Pi specs!
Cheers,
Martin