Visit to TNMoC and Electrojumble!

Folks,
For those not already fully booked up this Easter, there is down the road at The National Museum of Computing:
The National Museum of Computing (www.tnmoc.org) on Bletchley Park will be holding its first-ever ElectroJumble on Sunday 21 April 2019.

Over the years, the museum has accumulated many pieces of electronic apparatus and components…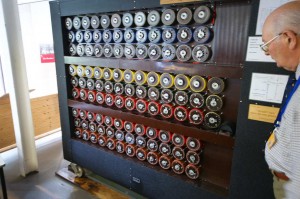 Also, that is a very good excuse to visit the new old stuff that they have got working. And also to see the resited Bombe that they retrieved from over the 'Brexit' 'barbed wire fence' from next door.
(Quite a bit of a different spin on "Can we have our ball back?"!)
And is it really so many years since our last visit??!…
They have a fair few bits to show off:
Further summary details are:
NEW OPENING TIMES:
Tuesday to Sunday, 10.30am – 5pm,
Last admission at 4.30pm
We will also be open on all bank holidays.

SatNav users: please use MK3 6DS (the postcode for the railway station) and then follow the signs to Bletchley Park. The postcode for Bletchley Park will actually take you to an old entrance which is closed and you will end up at a brick wall!

If you are coming to The National Museum of Computing only there is no need to pay the Bletchley Park Trust entrance fee.

Visitors can come directly to The National Museum of Computing in Block H on the Bletchley Park Estate. There is a free car park by The National Museum of Computing entrance.

One-day tickets:

Adults £7.50
Concessions £5.00
Children aged 5-16 £5.00
Under 5s free
Carers with disabled visitors free
Family ticket (2 adults and up to 3 children) £20.00.

Entry to the ElectroJumble is free and, if you spend £10.00 per person, you will qualify for free entry to the computer museum. Light refreshments will be available.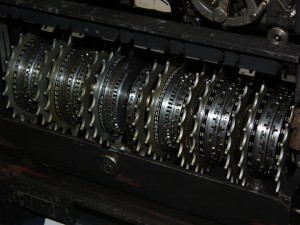 Who's game?
Note the times for the Electrojumble but expect a full day (or two) for TNMoC itself…
Further details to be arranged onlist and at our Thursday (Overdraught) social.
All welcome!
Cheers,
Martin
1 comment to Visit to TNMoC and Electrojumble!