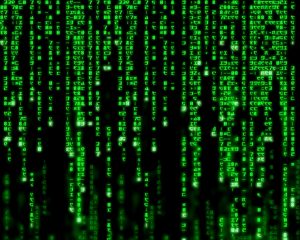 What's the significance in a few moving numbers?… How far can our penguin swim into the big or small, fast or complex?
We have the ideal of (GNU/)Linux (GPL) Freedoms. Regardless, we still have some very real real-world physical limits… To misquote Star Trek: "Ye cannae change the laws of physics"[1] (for example for just one hyper-IT example…)!
Linux is certainly well proven to work, and works well, but only within certain parameters… There are fundamental limits in our known reality within which even Linux must operate. Those limits also impinge upon our virtual realities that our real-world reality must support! For example, we can have a reasonable expectation that a Linux system can handle listing a few items from an everyday (human) shopping list. However, when that shopping list is instead a list of all visible celestial objects (such as for the GAIA mission), or plotting the subatomic shrapnel for the phenomenal collisions in the LHC detectors, or analyzing the data for the SKA… Or for bringing down the stock markets with a silly number of trades in faster than the blink of a human eye… Or for gaining the best result for the stereotypical Traveling Salesman problem… For the very big or very small, very complicated or very fast, how far does Linux still work?
Within those extremes and for the more mundane: Why does it always seem to take far too long for any computer to boot and to come to life?!… Sub-second boot times should be easy?…[2]
So… Where is it that we hit the metaphorical buffers for our present day Tera-Bytes and Giga-Bytes, Giga-bit/second and Mega-bit/second, Giga-Hertz and all-too-often ignorant Marketing described milli-Hertz, Watts and kilo-Watts, seconds – micro-seconds – nano-seconds – jiffies, instructions per cycle, operations per second…? What can we do and what cannot (presently) reasonably be done? How far can we get for our steam!? Phew! 😛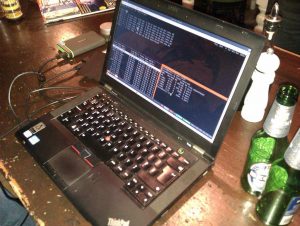 All welcome for some fun numbers that apply to Linux! 🙂
All are warmly welcomed for food, beer, good cheer, for all and everything Linux at the Angel Microbrewery. This week includes the live transfer of a few hundred GBytes of data and so some of us are making for a 6pm early start for food to give the digital bytes a real-world chance to transfer during the same evening.
Usual 7:30pm start for discussions, talk, and more discussions…
See ya there! 🙂
Notes:
There were a few other misquotes brought back to Earth by the old 1980's pop song "Star Trekkin'" that have since gained popular use…
See:

… For the millions of instructions per second executed by present day devices, why have we lost the 'instant on' typical of 'older tech'?!…